How can we help you?
Do you simply need high-quality coating for a product?
Are you seeking environmentally friendly and reliable solutions amidst environmental crises and in compliance with stricter energy regulations?
Or maybe you are concerned about rising CO2 taxes?
Are you considering expanding or adjusting your current finishing system?
Your workforce might be struggling with a hot working environment that doesn't meet legal requirements?
Or you might need a new production line due to relocation or to accommodate the production of new products?
In all cases, you have landed at the right place
We supply all aspects of industrial finishing systems for:
And we can advise you in all aspects of your industrial finishing system, from pretreatment systems to control systems.
Contact your local AABO-IDEAL team

For carbon savings!
Many industries face large challenges regarding supply and cost of energy. The European Green Deal aims to achieve at least a 55% reduction in net greenhouse gas emissions by 2030, compared to 1990 levels.
How will you reduce emissions whilst securing a reliable energy supply?
We know how. Our GO GREENER solutions can help you:
Meet governmental requirements
Secure energy supply
Stabilize costs
Access the 'GO GREENER' brochure and explore our eco-friendly solutions
Partnering with AABO-IDEAL
At AABO-IDEAL, we believe in a comprehensive approach to service. Beyond the lines and components, we offer end-to-end consultation and preventive maintenance to ensure your operation runs smoothly and efficiently. We train your staff to be expert operators and maintenance people in your line.
Rooted in Denmark, AABO-IDEAL has grown to be an international organization, represented in more than 31 countries through our subsidiaries and agents. This extensive network amplifies our capability to deliver tailored solutions on a global scale, while also understanding and adapting to local requirements.
Partner with us and get

Energy Efficiency
Optimize your energy consumption, reduce CO2 emissions, and secure a more sustainable energy supply with our solutions. See how you can "GO GREENER" with us.

Turnkey Solutions
From initial idea to planning to the completion of your production facility, we are by your side providing full support and expert advice.

Proactive Maintenance
Enhance your maintenance initiatives and prolong the lifespan of your line with one of our maintenance agreements.
May 16, 2023 – May 18, 2023

Fabtech 2023

Mexico City, Mexico

October 10, 2023 – October 13, 2023

MSV 2023

Brno, Czech Republic
Full exhibition list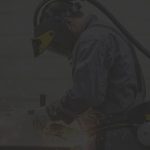 September 29, 2023
På en rejse, der tegner godt
Efter fusionen for fem år siden er AABO-IDEAL i Vester Aaby inde i en god…
Read more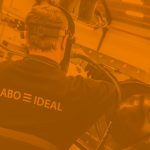 April 11, 2023
NEW: AABO-IDEAL GmbH
AABO-IDEAL and AB Anlagenplanung GmbH has merged It is with great pleasure that we are…
Read more
News and Insights archive
Industries we serve. Is yours among them?
All industries have unique challenges and requirements. That is why we focus on delivering tailored solutions in surface treatment lines, serving a variety of sectors:
Aluminum profiles
Automotive parts
Agricultural machinery
Off-highway machinery
Home appliances
Indoor equipment
Shop equipment
Outdoor machinery and products Job coaters
We have installed more than 4.800 lines worldwide.
See our case stories